Great coffee from Mt Apo!!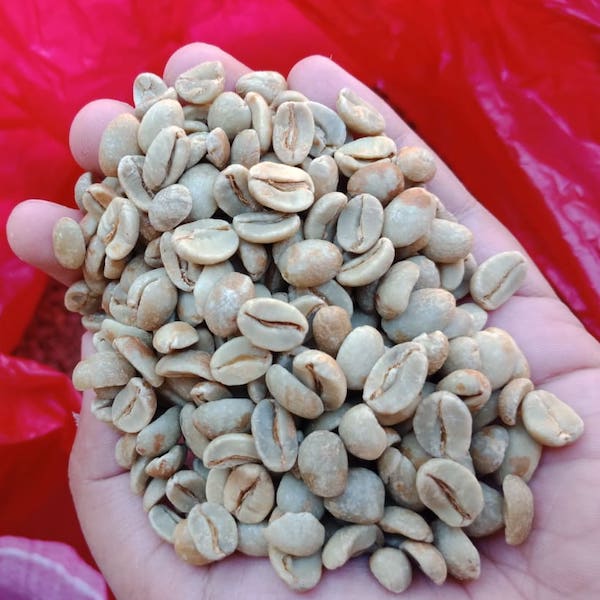 Mt Apo, also known as Apo Sandawa is a dormant volcano with very rich soils and high altitude. Perfect conditions for growing coffee!
Enjoy the notes of nuts and chocolate.
---
Coffee information
| Lot 2 by Sergio Loon |   |
| --- | --- |
| Farm & producer | Loon Farm |
| Tasting notes | Nuts ・ Chocolate |
| Process | Natural 1 |
| Genetics | Catimor 2 |
| Origin | Mt Apo, Davao del Sur, Philippines |
In this process the coffee bean stays inside the cherry while it is being dried. Not surprisingly, natural processed coffees tend to have fruity flavors. Orange in this case.

The catimor variety is a cross between arabica and robusta. It is cultivated because it retains some of the delicate flavors of arabica with some robusta traits, mainly its resistance to diseases.
---
Sergio Loon and his family have been producing quality coffee
We are proud to support Filipino coffee farmers like Sergio Loon and his family, who have been producing quality coffee. They have made it to the Top 10 of the Philippine Coffee Quality Competition.
Their farm sits at 1400 - 1500 MASL at the foothils of Mt Apo, has 4,000 coffee trees and vegetables in 2ha.
Salamat Sir Sergio for this delicious coffee!
[Growing and processing coffee] is indeed difficult. But I still grow coffee because I believe we have a future in it.
  - Sergio Loon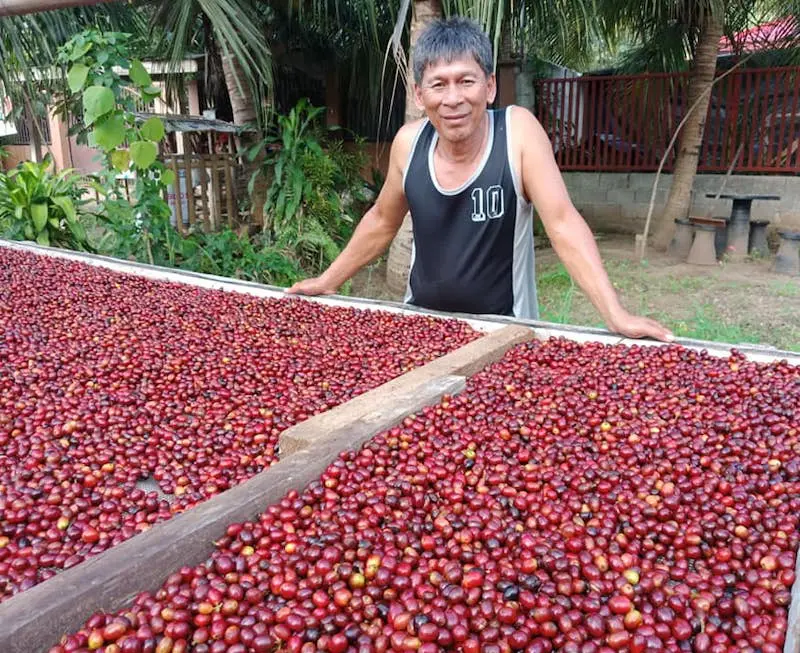 ---
Transparency report
Because transparency is important to fulfill our mission of sharing good coffee at accessible prices while keeping an eye on sustainability and social justice, here is the transparency report for this coffee: