Bukidnon Typica Natural by BMMPC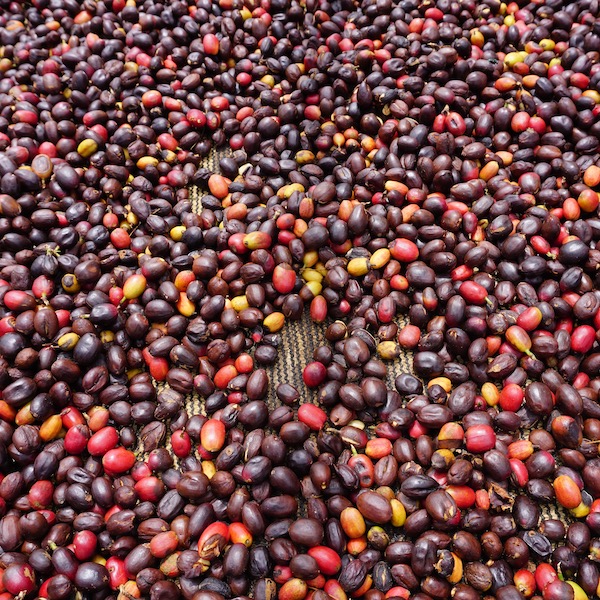 Delicious and versatile coffee.
Enjoy it medium-dark or dark roasted.
We recommend medium-dark for filter, e.g., Kalita, V60.
Nice acidity.
For coffee maker and espresso, we recommend the dark roast. The dark roast is sweeter and has deeper notes of dark chocolate.
---
Coffee information
| Bukidnon Typica Natural by BMMPC |   |
| --- | --- |
| Farm & producer | Bayanihan Millenium Multi-Purpose Coop |
| Tasting notes | Fruits ・ Dark chocolate |
| Process | Natural on elevated beds1 |
| Genetics | Typica2 |
| Origin | Pangantucan, Bukidnon, Mindanao, Philippines |
In this process, the whole coffee cherries are dried on elevated beds, i.e., the coffee bean stays inside the cherry while it is being dried. Not surprisingly, natural processed coffees tend to have fruity flavors. Tropical fruits in this case.

It's believed that typica coffee started to be grown on what today is Indonesia in the 17th century, then taken to Amsterdam and elsewhere from there. Typica coffees are among the finest, e.g., Jamaica Blue Mountain but are highly susceptible to the coffee leaf rust and other diseases.